The Job
Praca w Danii - Sprzątanie przemysłowe
Number of workers:
1
Job Period:
From 2021-08-01 until 2021-12-12
Job Description:
Przemysłowe sprzątanie, dedykowane dla przemysłu spożywczego.
Praca w różnych lokalizacjach, w okolicy Odense.
Sprzątanie zgodne z instrukcjami pracodawcy, również myjkami pod wysokim ciśnieniem.
Sprzątanie również na terenach rzeźni.
Work location:
5000, Odense C
Requirements:
Komunikatywny angielski,
Prawo jazdy kat B.
Siła i dobra forma fizyczna.
Chęć do nauki.
The Salary:
135 DKK brutto/h + 12,5% pieniędzy wakacyjnych, około 37h pracy tygodniowo.
Po okresie próbnym (6 tygodni) podwyższenie stawki do 150DKK brutto/h + 12,5%
Accommodation:
Aktualnie poszukiwane. Cena około 500DKK za tydzień. Dojazdy do pracy służbowym autem.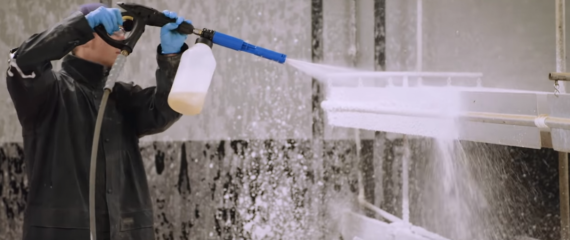 This job offer has expired