The Job
Praca w Danii - Order Picker w magazynie wysyłkowym
Number of workers:
40
Job Period:
From 2021-11-29 until Unlimited
Job Description:
ORDER PICKER praca w magazynie DANIA Dla naszego partnera – Temply poszukujemy pracowników ORDER PIKER, którzy będą kompletować i pakować artykuły spożywcze w największym internetowym sklepie supermarketów w Danii. Mile widziane, jeśli masz doświadczenie w pracy magazynowej i kompletacji głosowej. Nie jest to jednak warunek konieczny. Firma ma dobrą reputację i wielu młodych pracowników, tworzących dobre i przyjemne środowisko pracy. Profil kandydata: Ważne jest, abyś lubił współpracować w grupie jednocześnie biorąc odpowiedzialność za rozwiązywane zadania. Musisz lubić pracę fizyczną, ponieważ możesz przejść 10-15 000 kroków w ciągu jednego dnia roboczego. Ponadto właściwy kandydat do pracy to stabilny i nastawiony na usługi dlatego ważne jest, abyś mógł pracować wydajnie i dokładnie, a także dotrzymywać terminów.
Work location:
2625, Vallensbæk
Requirements:
Znasz język angielski na poziomie min. komunikatywnym
Jesteś dostępny do odbycia 3 dniowego szkolenia do pracy
Jesteś gotowy na zmiany i nie boisz się uczyć nowych rzeczy
Działasz wydajnie i dobrze oswajasz się z nowymi zadaniami
Jesteś osobą uśmiechniętą, która może pomóc w utrzymaniu dobrej atmosfery pracy
Jesteś gotowy do pracy na okres minimum 6 miesięcy
Masz samochód lub rower, ponieważ nie ma możliwości dojazdu do miejsca pracy komunikacją miejską o 6 rano
Chcąc zobaczyć ofertę i na nią zaaplikować :
Wejdź na www.temply.com lub ściągnij aplikację Temply na swój smartfon z IOS lub Android
Stwórz profil i dodaj swój zawód jako Packing worker
Uzupełnij swój profil dodając zdjęcie, dopisując kilka słów o sobie i ustaw zasięg poszukiwań pracy na 2000km dzięki czemu dostrzeżesz ofertę pracy magazyniera w Danii.
Gdy to zrobisz, zobaczysz ofertę i będziesz mógł na nią aplikować.
The Salary:
Wynagrodzenie podstawowe wynosi 134,00 DKK za godzinę + 12,5% dodatku urlopowego.
Składka emerytalna jest uzyskiwana po trzech miesiącach, co stanowi dodatkowe 8% emerytury.
Accommodation:
Bezpłatne zakwaterowanie przez pierwsze 3 miesiące, włącznie z bezpłatnym internetem i niezbędnym wyposażeniem.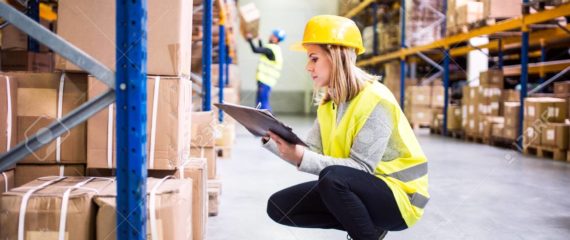 This job offer has expired