The Job
Munca in Danemarca, intr-un abator de porci
Number of workers:
10
Job Period:
From 2022-12-01 until 2022-12-31
Job Description:
Munca in Danemarca intr-un abator de porci. Clientul nostru este in cautarea a 30 persoane care sa alature echipei pentru a lucra intr-un renumit abatorul de porci din Danemarca. In acest abator nu se sacrifica animale, se proceseaza doar carnea. Echipa este mixata, ceea ce da posbilitate de integrare si fara limba engleza. Se lucreaza in ture. Munca zilnica consta in:
Transarea, dezosarea si fasonarea carcasei de porc;
Alte munci specifice abatorului de porc;
Work location:
7190, Billund
Requirements:
Se cere experienta anterioara in abator, la transare, manevrarea cutitelor, sau experienta de macelar
Flexibilitate si disponibilitatea de a lucra in ture;
Limba engleza prezinta un avantaj, dar nu este obligatoriu
Permis de conducere si masina proprie prezinta un avantaj, dar nu este obligatoriu.
Pregatire fizica si dorinta de munca necesar
The Salary:
169,08 DKK Brutto  / ORA (~22.72 EUR) + 12,5% bani de vacanta. Uniforma de munca pus la dispozitie de catre client; Alte beneficii incluse.
Accommodation:
Cazarea este oferita de catre client, contra cost  750 DKK (aproximativ ~ 100 euro) /saptamana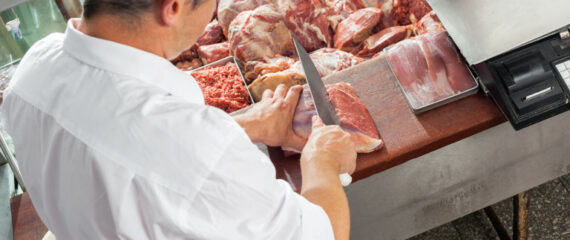 This job offer has expired