The Job
Darbas Danijoje- renkame komandą dirbti logistikos sandėlyje
Number of workers:
4
Job Period:
From 2023-04-17 until 2023-07-31
Job Description:
Prekių priėmimas, išpakavimas, išdėstymas lentynose, naujų užsakymų pagal kodus atrinkimas, skanavimas, prekių pakavimas, etikečių klijavimas, prekių paruošimas išvežimui.
Autokrautuvo teises būtų labai didelis privalumas.
Darbas dideliame taprtautiniame kolektyve.
Work location:
2640, Hedehusene
Requirements:
Visiems komandos nariams būtina gerai susikalbėti angliškai bei turėti ankstesnės panašaus darbo patirties. Reikėtų vykti nuosavu automobiliu, nes apgyvendinimas nutolęs 60 km nuo darbo vietos.
The Salary:
129 DKK/valandą (~17,33 Eur) prieš mokesčius; plius 12,5% atostoginiai. Papildomi priedai dirbant savatgalį ir šventinėmis dienomis.
Atlyginimas yra mokamas dukart per mėnesį.
Accommodation:
Kambariai name, kaina 800 DKK/savaitę/žmogui. Su kandidatais galime pasidalinti nuotraukomis.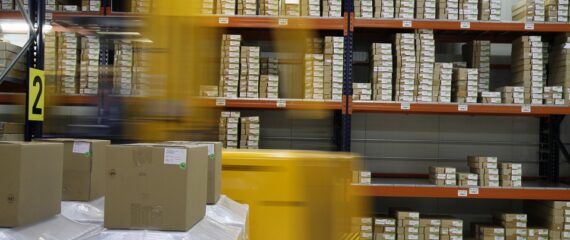 This job offer has expired