The Job
Darbas Danijoje gėlių šiltnamyje
Number of workers:
2
Job Period:
From 2023-02-13 until 2023-12-20
Job Description:
Darbas Danijoje gėlių šiltnamyje.
Ieškome dviejų darbuotojų dirbti gėlių šiltnamyje. Galimi datbai:
žemių į vazonus pilstymas;
gėlių persodinimas;
krovimo darbai;
kiti bendriniai darbai šiltnamyje.
Yra galimybė dirbti iki vasaros arba dirbti ilgalaikiai, o vasarą pasiimti atostogų. Tai stabilus šeimos verslas, patikimi klientai.
Work location:
8700, Horsens
Requirements:
Nors šiek tiek susikalbėti angliškai.
Panaši patirtis būtų didelis privalumas.
The Salary:
95 DKK/val (~12,77 Eur) prieš mokesčius, plius 12,5 % atostoginiai. Atlyginimas yra mokamas vieną kartą per mėnesį iki 10 dienos į jūsų nurodytą banko sąskaitą. Yra galimybė gauti avansą.
Accommodation:
Nemokamas. Pilnai įrengtas butas konteinerio tipo pastate su visais patogumais. Du atskiri kambariai su bendru dušu ir virtuve.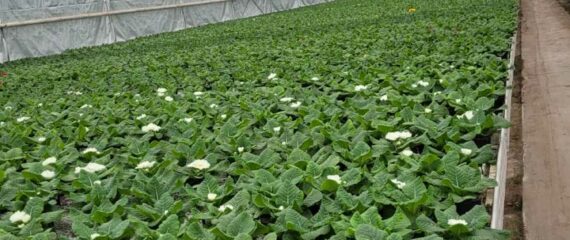 This job offer has expired