The Job
Ieškome 4 papildomų žmonių dirbti valymo darbus kempinge. Kempingas įsikūręs labai gražioje vietoje, prie jūros, įspūdingos gamtos apsuptyje. Pasiūlymas tinkamas ir poroms!
Number of workers:
4
Job Period:
From 2023-08-19 until 2023-10-31
Job Description:
bendrųjų kempingo patalpų (valgymo zonų, dušų, tualetų ir kt.), namelių, svečių namų, "glamping" stiliaus palapinių valymas;
nesudėtingi pagalbiniai darbai kempingo teritorijoje.
Work location:
4791, Borre
Requirements:
šnekamoji anglų kalba ir valymo darbų patirtis. Privalumas – B kategorijos vairuotojo pažymėjimas (yra galimybė naudotis įmonės suteikiamu automobiliu darbo reikmėms).
The Salary:
nuo 110 DKK/val. (~14,76 Eur) prieš mokesčius, plius 12,5% atostoginiai. Dirbama 6-7 dienas/sav., numatomos vidutiniškai 42 (ar daugiau vasaros sezono metu) darbo valandos per savaitę.
Accommodation:
suteikiamas nemokamai, kempingo teritorijoje arba ~1 km nuo darbo vietos. Suteikiamas atskiras kambarys kiekvienam darbuotojui.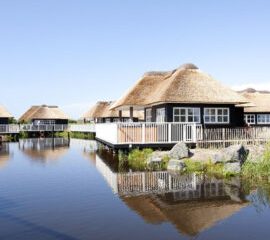 This job offer has expired