The Job
Work in Denmark for Experienced order picker with English
Number of workers:
20
Job Period:
From 2023-04-17 until 2023-07-31
Job Description:
Work in Denmark for Experienced order picker with English
emptying containers,
accepting goods, unpacking goods and placing them on shelves or in robots,
picking and packing goods both with a handheld scanner and with a robot,
additionally, packing goods and sorting packages from tapes and placing them in correct containers in accordance with the postal code,
Putting parcels into trucks for shipping
etc.
Work location:
2640, Hedehusene
Requirements:
warehouse experience in completing orders (in order picking)
communicative English is a must
own car for commuting is more than welcome
your own work outfit and safety shoes with a metal toe must be worn
no addiction and physical condition
The Salary:
129 DKK gross/h
12,5% holiday fund
salaries paid twice a month (chance to request advance payments)
Accommodation:
more then welcome own accommodation in neighborhood
optional available rooms 60km away from working place. Cost 800dkk/week/worker
Work in Denmark for Experienced order picker with English
Interesting work in completing orders for employees experienced in this industry. 4 days working a week, 10 hours a day, with the possibility of overtime. Work begins on September 5th. New employees will be sent to work in groups of 5, starting every Monday (it is not possible to start work on another day of the week – the reason is the training, which can only take place on Monday). Therefore, you should plan your arrival in Denmark at the weekend.
We offer:
Free employment services;
Work legally in Denmark and pay on time;
The possibility of accommodation;
Comprehensive support and consultations before departure and during employment.
Find out more about us at www.balticworkforce.com
Follow us on Facebook and see the latest job offers of "Baltic Workforce Polska" –
https://www.facebook.com/WelcometoworkinDenmark
Share this offer if you know anyone who might be interested.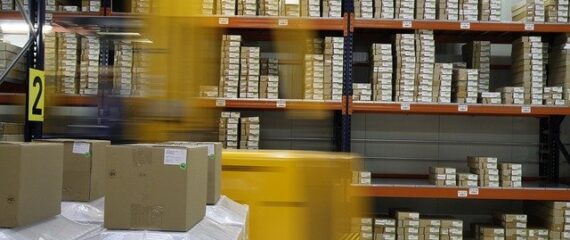 This job offer has expired