The Job
Munca in Danemarca, in abator de porc
Number of workers:
10
Job Period:
From As soon as possible until 2024-08-26
Job Description:
Munca in Danemarca, in abator de porci, unul din cele mai mari din Danemarca.
Clientul nostru este in cautare de noi muncitori care se vor alatura echipei deja formate, din diferite nationalitati.
Munca zilnica consta in:
scos si curatat de organe de animale;
munca la banda si folosirea cutitului;
Alte munci specifice abatorului de porc;
Work location:
7183, Randbøl
Requirements:
Candidatii trebuie sa fie rezistenti la munca si sa vor avea de lucru cu organele interne de animale.
Flexibilitate si disponibilitatea de a lucra in ture;
Limba engleza prezinta un avantaj, dar nu este obligatoriu
Masina proprie necesara, pentru transportul zilnic de la cazare la locul de munca;
Pregatire fizica si dorinta de munca necesara;
The Salary:
160,60 – 175.08 DKK Brutto  / ORA (~21.55 – 23.50 EUR) in dependenta de experienta dvs. + 12,5% bani de vacanta.
Uniforma de munca pusa la dispozitie de catre client. Alte beneficii incluse
Accommodation:
Cazarea este oferita contra cost, si este de  800 DKK (aproximativ ~ 107.36 euro) /saptamana.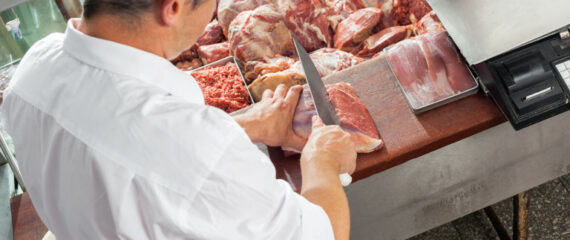 This job offer has expired