The Job
Darbas Danijoje - valytojų komandos koordinatorius
Number of workers:
1
Job Period:
From As soon as possible until 2023-12-31
Job Description:
Atlikti pavestus darbus kokybiškai;
Nuolat tobutinti ir vystyti darbo metodika bei procesus, tam, kad darbų kokybė bei efektyvumas būtų optimizuoti;
Aukšta atliktų darbų kokybė, atliktų darbų kokybės patikra;
Kokybiška, nuolatinė komunikacija tarp kliento ir kompanijos, klientų vizitavimas, komunikacija su klientais dėl skundų ar papildomo darbo; aukštas klientų pasitenkinimo lygio užtikrinimas;
Pakeitimas ligos atveju (pakeisti darbuotuojų grafikus / lokaciją pagal poreikį), pagalba įdarbinimo ar atostogų išleidimo klausimais;
Papildomas paslaugų ir produktų pardavimas, dalyvavimas susirinkimuose;
Šluosčių plovimas, valymas, darbui reikalingų reikmenų pristatymas, valymo mašinų bei kitos įrangos patikra įvairiuose lokacijose;
Užtikrinti, jog pamainos būtų suderintos ir visi darbai atlikti laiku, net kažkam neatvykus į darbą;
Naujokų apmokymas ir stebėjimas, jog darbas būtų atliktas kokybiškai;
Kiti įvairūs darbai susiję su valytojų komandos priežiūra ir koordinacija;
Work location:
8000, Aarhus C
Requirements:
Panašaus darbo patirtis,
Geri anglų kalbos įgūdžiai,
Vairuotojo pažymėjimas.
The Salary:
174 DKK/valandą (~23,35 Eur) prieš mokesčius, plius 12,5% atostoginiai;
Skaičiuojama 37 darbo valandų savaitė. Galimos papildomos darbo valandos atsižvelgiant į pamainą. Galimas darbas vakarais bei savaitgaliais.
Tikimasi lankstumo, priklausomai nuo užduočių.
Accommodation:
Suteikiamas, mokamas, detalesė informacija bus teikiama atrinktiems kandidatams.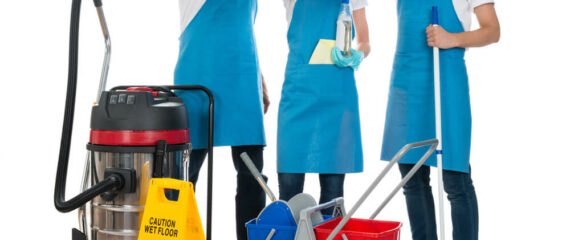 This job offer has expired