The Job
Darbas Danijoje - mėsos išpjaustymas fabrike
Number of workers:
10
Job Period:
From As soon as possible until 2023-12-31
Job Description:
Darbas Danijoje – mėsos išpjaustymas fabrike.
Didelė mėsos perdirbimo įmonė ieško patyrusių mėsininkų. Galimi darbai:
pjaustyti skerdieną, pašalinti iš jos vidurius;
pakuoti mėsą;
galimi ir kiti papildomi darbai.
Numatoma 37 darbo valandų savaitė. Yra galimybė dirbti ir daugiau valandų. Darbo laikas 06.00 – 14.30 val. Darbo vietoje suteikiami darbo rūbai. Yra galimybė įsigyti mėsos pigiau, nemokama kava darbo vietoje.
Work location:
7183, Randbøl
Requirements:
Būtina panašaus darbo bent 3 metų patirtis mėsos fabrike dirbant su kiauliena arba jautiena. Būtina darbo patirtis pjaustant skerdieną su peiliu. Dalis komandos turi vykti nuosavu automobiliu (nuvykimui iš apgyvendinimo į darbo vietą).
The Salary:
160,6 DKK/val. brutto (~21,54 eur) plius 12.5% atostoginiai. Atlyginimas mokamas du kartus per mėnesį pagal iš anksto numatytą grafiką.
Accommodation:
Dviviečiai kambariai su visais patogumais. Kaina 800 DKK (~107.28 Eur) sav./žmogui.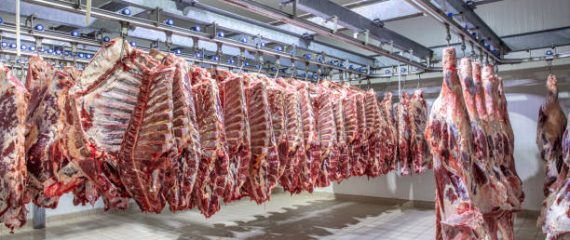 Interested in the job offer?
Please apply by filling a short form