The Job
Darbas Danijoje internetinių prekių sandėlyje
Number of workers:
20
Job Period:
From 2022-11-24 until 2022-12-18
Job Description:
Didelė internetinių prekių pardavimo įmonė ieško darbuotojų grupės dirbti prekių surinkimo ir pakavimo sandėlyje. Galimi darbai:
prekių pagal kodus atrinkimas, skanavimas, pakavimas, etikečių klijavimas,
prekių dėžių krovimas ant palečių,
prekių paruošimas išvežimui.
Galimo darbo datos: ieškome 20 žmonių 2022.11.24 – 2022.12.18 Šioje darbo vietoje jau yra didelė mūsų darbuotojų komanda, ieškome papildomų darbuotojų sezonui iki Kalėdų. Sandėlyje dalis grupės lyderių, bei apmokančių asmenų yra lietuviai. Moderni ir draugiškai darbo aplinka. Tai puiki galimybė vykti grupėmis ar pavieniams asmenims. Garantuojame dienines, vakarines, savaitgalio ir naktines pamainas, tad tai puiki galimybė užsidirbti ir grįžti iki Kalėdų. Turintiems galiojančius mokesčių tarifus, už visas dirbtas ir priduotas valandas šiame projekte atlyginimas bus išmokamas iki šių metų pabaigos. ŠIUO METU KOMANDOS SUFORMUOTOS. RENKAME ATSARGINĘ KOMANDĄ, JEI KAS ATKRISTŲ.
Work location:
2730, Herlev
Requirements:
Panaši darbo patirtis ir anglų kalba būtų didelis privalumas. Dalis darbuotojų turi vykti nuosavais automobiliais ir padėti kitiems komandos nariams nuvykti į darbą, nes atstumas nuo apgyvendinimo iki darbo vietos yra 8km.
The Salary:
Dieninis darbas apmokamas 126 DKK/val (~16,94 Eur) prieš mokesčius; plius 12,5% atostoginiai; Darbas vakarais valandomis 20.00-22.00 ir šeštadieniais valandomis 16.00-22.00 – 141 DKK/val (~18,95 Eur) prieš mokesčius; plius 12,5% atostoginiai; Darbas sekmadieniais – 151 DKK/val (~20,30 Eur) prieš mokesčius; plius 12,5% atostoginiai; Darbas naktimis valandomis 22.00-06.00 – 161 DKK/val (~21,64 EUR) prieš mokesčius; plius 12,5% atostoginiai. Yra galimybė gauti avansą. Darbuotojams, nepraleidžiantiems pamainų ir renkantiems numatytus užsakymų kiekius bus mokami papildomi bonusai.
Accommodation:
Kambariai hostelio tipo apgyvendinime. Didelės bendros patalpos bei virtuvės. Kambariai keturviečiai su privačiais tualetais ir dušais, tad labai kviečiame važiuoti su draugais ar giminaičiais. Apgyvendinimo kaina – 990 DKK/sav/žmogui (~133 Eur). Apgyvendinimo nuotraukomis bei platesne informacija pasidalinsime su kandidatais. Jei turite savo apgyvendinimą Kopenhagoje, mielai jus įdarbinsime.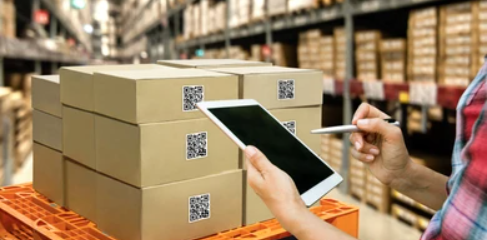 This job offer has expired