The Job
Brukarz
Number of workers:
2
Job Period:
From 2020-08-01 until 2020-12-31
Job Description:
Praca polega na wyrównywaniu terenu ręcznym lub koparką i przygotowaniu pod płyty drogowe/ kostkę brukową. Następnie położenie płyt i inne prace z tym związane. Praca odbywa się w różnych lokalizacjach, w promieniu max 30 km od Aarhus. Należy zabrać praktyczną odzież do wykonywania prac budowlanych. Pracodawca zapewnia samochód służbowy.
Work location:
8000, Aarhus C
Requirements:
doświadczenie w układaniu kostki brukowej i płyt drogowych,
umiejętność obsługi minikoparki,
znajomość języka angielskiego umożliwiającego komunikację.
prawo jazdy kat. "B"
The Salary:
150 DKK brutto na godzinę
+ 12,5% FerieKonto
Wynagrodzenie jest wypłacane raz w miesiącu na wskazane przez Ciebie konto bankowe. Istnieje możliwość otrzymania zaliczki.
Accommodation:
Aktualnie poszukujemy zakwaterowania w przystępnej cenie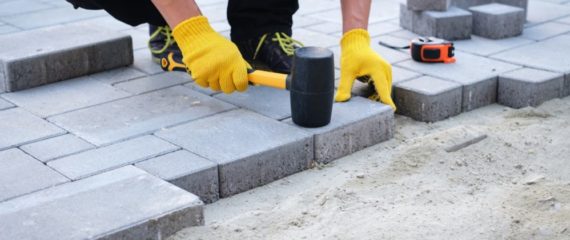 Interested in the job offer?
Please apply by filling a short form